Sasol Jobs in South Africa: HR Consultant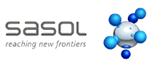 Sasol is a South African company involved in mining, energy, chemicals and synfuels. In particular, they produce petrol and diesel profitably from coal and natural gas using Fischer-Tropsch process. The company has factories at Sasolburg and Secunda (Secunda CTL) and has taken a stake in projects under construction in Qatar (Oryx GTL), Iran (Arya Polymers) and Nigeria (Escravos GTL). Sasol South Africa recruits HR Consultant
Closing Date: 2010-10-08
Business Unit: Sasol Synfuels
Location: Secunda , MPU , SA
Reports to: HR Business Partner
Job Type Permanent
Level of Experience: 4 – 8 years
Position Summary
-Interpret business strategy and HR functional strategy to determine appropriate programs of action.
-Design and implement appropriate attraction and retention practices.
-Embed organisational capabilities that will enable sustainable competitive advantage.
-Facilitate the embedding of organisational values and climate as the foundation for a high performance organisation.
-Ensure the aligned implementation and maintenance of appropriate policies, processes and practices.
-Influence and operationally implement the HR strategy and goals.
-Enable and develop sustainable diversity management practices.
-Facilitate organisational development processes.
-Provide and apply sound knowledge, and advice/counsel on organisational effectiveness and performance as well as legislative and compliance issues.
-Implement relevant Talent Management strategies and succession planning as initiated by Group
Job Requirements
-B degree in HR or Behavioral Sciences
-A relevant Post Graduate HR Degree will be to your advantage
-Demonstrated experience in an operations environment – added advantage.
-Highly computer literate.
-4 – 8 years HR experience with exposure as a generalist in all Human Resource disciplines.
-HR knowledge and expertise across the HR value chain.
Personal Attributes
-HR Expertise
-Business Understanding
-Value based behaviour
-Change ,management
-Delivery of best HR practices
-Negotiation and conflict resolution skills
-Self starter /independent
-Strategic /Conceptual Orientation
-Teamwork and co-operation
-Networking ability
Click here to view this Job and Apply online
Anybody asking you to pay money to schedule your interview or offer you job may be a scam