City Of Johannesburg Vacancies [20 Positions]
The City of Johannesburg has x20 general vacancies available in construction field.
Requirements:
Grade 10 or NQF equivalent qualification ( copy of School Report or an affidavit confirming educational qualifications to be attached.)
Atleast one year's experience in asphalt related work which consist of asphalt laying or road rehabilitation.
APPLY HERE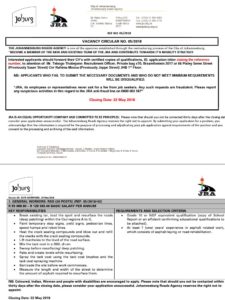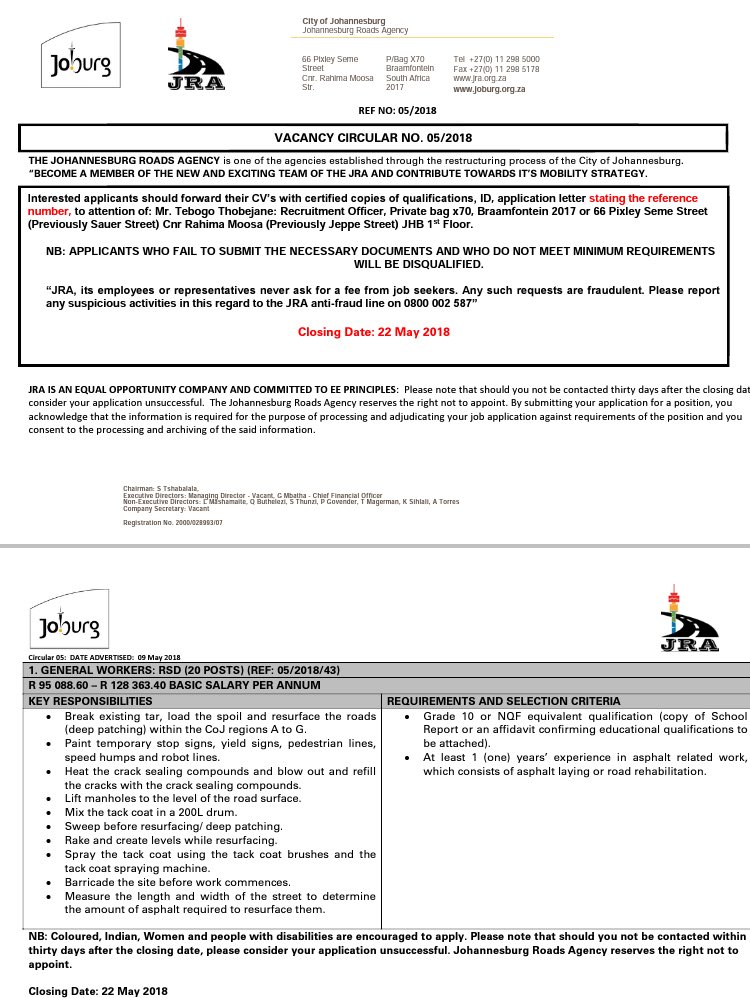 Anybody asking you to pay money to schedule your interview or offer you job may be a scam